We've added some new books to the collections over the summer… why not pop down & take a peek at the new books display or the 'what's new' section of the NSCD Library OPAC to find out what we've added?
These are just some of the new books we've added, click on the book covers to find out more about each title…
Academic writing & grammar for students
Alex Osmond
808.42 OSM
Main Book Collection
Grappling with grammar?  Struggling with punctuation?  Whether you're writing an essay or assignment, report or dissertation, this useful guide shows you how to improve the quality of your work at university – fast – by identifying and using the correct use of English grammar and punctuation in your academic writing.
Using tried and tested advice from student workshops, Alex Osmond shares practical examples that illustrate common mistakes, and shows you how to avoid them.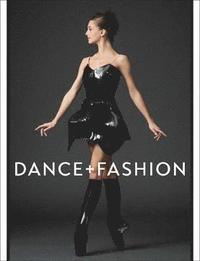 Dance & fashion
Valerie Steele (ed)
391.48 DAN
Main Book Collection
The first book to explore the synergy between dance and fashion, featuring a wide range of dance-fashion collaborations and inspirations Dress and adornment have long played an important role in the visual allure of dance, and fashion designers have often been inspired by the way dancers look. The tutus and pointe shoes of the Romantic ballerina, for example, have influenced designers from Christian Dior to Christian Louboutin. Cristobal Balenciaga was inspired by the drama of flamenco, Yves Saint Laurent by the Orientalism of the Ballet Russes, and Rick Owens by the dynamism of African-American steppers. Fashion designers are also increasingly collaborating with choreographers to create stylish new dance costumes-from the "bump" dresses by Comme des Garcons for Merce Cunningham to Valentino's "Bal de Couture" designs for New York City Ballet. Lavishly illustrated with both contemporary and historical images, the book features essays by ten fashion experts, who explore various aspects of the reciprocal relationship between dance and fashion, from the liberating effects of the tango to the influence of ballet on Japanese girl culture. Designers featured include Leon Bakst, Cristobal Balenciaga, Comme des Garcons, Christian Dior, John Galliano, Jean Paul Gaultier, Halston, Barbara Karinka, Isaac Mizrahi, Rodarte, Yves Saint Laurent, Riccardo Tisci of Givenchy, Valentino, and Iris Van Herpen.
Hijikata Tatsumi & Butoh : dancing in a pool of gray grits
Bruce Baird
792.82092 HIJ BAI
Main Book Collection
Hijikata Tatsumi's explosive 1959 debut Forbidden Colors sparked a new genre of performance – butoh : an art form of contrasts, by turns shocking & achingly serene. This work presents the performance art butoh as an evolving artistic bodily response to the Japanese society of the 1960s-1980s, a society characterized by conflict and proliferating information.
Ankoku buto : the premodern & postmodern influences on the dance of utter darkness
Susan Blakely Klein
792.80952 KLE
Main Book Collection
A brief introduction to the history, philosophy, and techniques of the Japanese avant-garde dance movement, Ankoku Buto. Evoking images of grotesque beauty, revelling in the seamy underside of human behavior, Buto dance groups such as Sankai Juku and Dai Rakuda-kan have performed to wide critical and popular acclaim, making Buto one of the most influential new forces in the dance world today. The monograph traces the development of Buto from its birth in the bleak post-war landscape of 1950s Japan, and then addresses the question of Buto as a post-modern phenomenon, before going on to examine the influence of traditional Japanese performance on Buto techniques. The last chapter analyzes a specific dance (Niwa – The Garden) by Muteki-sha, to show how these techniques are used concretely. Includes translations of four essays on Butô by contemporary Japanese dance critics.
The hand : how its use shapes the brain, language, & human culture
Frank R. Wilson
612.97 WIL
Main Book Collection
In this fascinating book, Wilson moves from a discussion of the hand's evolution–and how its intimate communication with the brain affects such areas as neurology, psychology, and  linguistics – to provocative new ideas about human creativity and how best to nurture it.
Like Oliver Sacks and Stephen Jay Gould, Wilson handles a daunting range of scientific knowledge with a surprising deftness and a profound curiosity about human possibility. Provocative, illuminating, and delightful to read, The Hand encourages us to think in new ways about one of our most taken-for-granted assets.
Affect & emotion : a new social science understanding
Margaret Wetherell
302 WET
Main Book Collection
In recent years there has been a huge surge of interest in affect and emotion. Scholars want to discover how people are moved, and understand embodied social action, feelings and passions. How do social formations 'grab' people? How do roller coasters of contempt, patriotism, hate and euphoria power public life?
A new social science understanding of affect and emotion is long overdue and Margaret Wetherell's voice is timely, providing a coherent and pragmatic text. It will be invaluable reading for those interested in this fascinating field across the social and behavioural sciences.
Reflective practice : writing & professional development
Gillie Bolton (ed)
371.3 BOL
Main Book Collection
Reflection and reflexivity invite critical, sensitive examination of practice, exploration of principles, concepts and ideas, and development of thoughtful self-awareness.
The Fourth Edition of this bestselling book explains how expressive and explorative writing, combined with in-depth group work or mentoring, can widen perspectives and give clarity of values, roles, and responsibilities. Step-by-step methods are grounded in carefully explained theories and values, and key terms such as reflection, reflexivity, critical, narrative, metaphor, mindfulness and complexity are clarified.
Teaching community : a pedagogy of hope
Bell Hooks
370.115 HOO
Main Book Collection
In Teaching Community bell hooks seeks to theorize from the place of the positive, looking at what works. Writing about struggles to end racism and white supremacy, she makes the useful point that "No one is born a racist. Everyone makes a choice." Teaching Community tells us how we can choose to end racism and create a beloved community. hooks looks at many issues-among them, spirituality in the classroom, white people looking to end racism, and erotic relationships between professors and students. Spirit, struggle, service, love, the ideals of shared knowledge and shared learning – these values motivate progressive social change.
Material thinking : the theory & practice of creative research
Paul Carter
701.18 CAR
Main Book Collection
Material Thinking is a ground-breaking book for artists, and for those who study or teach in the arts.
Author and artist Paul Carter provides an intimate, first-hand account of how ideas are turned into works, and how the material thinking these artworks embody produces new understandings about ourselves, our histories and the culture we inhabit.
Taking as his subject several artistic collaborations which resulted in performances, exhibitions or videos, Carter explores how each unfolded. In the course of this analysis he constructs a philosophy of how the practice and theory of making art are interconnected, a philosophy powerful enough to provide an intellectual underpinning for the new, and still developing, field of creative research.